Bee inspired - created by Apimi!
Where there's bees - there's honey...and not only that! The substances produced by bees - honey, propolis, beeswax and royal jelly - are marvelous natural remedies, that have been used for centuries for prolonging youth, strengthening and recovery ones health and wellness.
The natural cosmetics that we here at Apimi produce allow oneself to indulge in these spectactular qualities these bee produced remedies possess, bettering ones wellbeing and beauty.
With respect towards nature and care for you!
Apimi uses only sertified and natural ingredients in their products.
When harvesting the substances produced by bees, they are given the utmost care and no harm is done to them in the process.
We don't do or condone product testing on animals.
Our products are tested in an independent and certified lab.
We put continuous effort into enriching and expanding our product offering.
Our factory-store
Vecpiebalga manor
"Pils", Ineši, Vecpiebalgas pag., Cēsu nov., LV-4123
Daily - 10am - 5pm*
*Make an appointment before arriwal by phone +371 28341529.
Apimi runā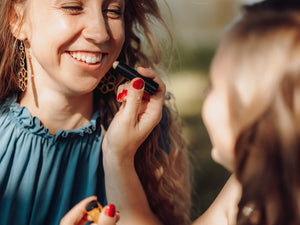 Augustā Medicine.lv sadarbībā ar SIA "ApiMI" piedāvāja izmēģināt un salīdzināt komplektu no diviem "Apimi" lūpu balzamiem – Lūpu balzamu ar bišu vasku un Lūpu spīdumu. Šajā Bloga sadaļā vari lasīt atsauksmes...